Emma, Freddie and their colleagues have to wear special items of uniform and tack when on duty. Find out more below.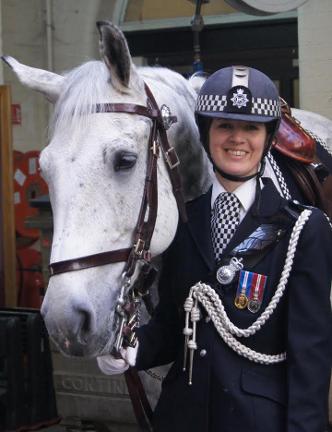 Emma's Uniform for the State Opening of Parliament, includes:
Aiguillette - white ornamental braided cord
Black cartouche belt - usually worn by soldiers and often contains cartridges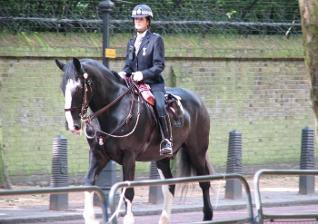 Emma and Freddie's Ceremonial Uniform (all very shiny!)
Head kit
Breast Plate
Chains
Saddle
Wallets and saddle bag
Tunic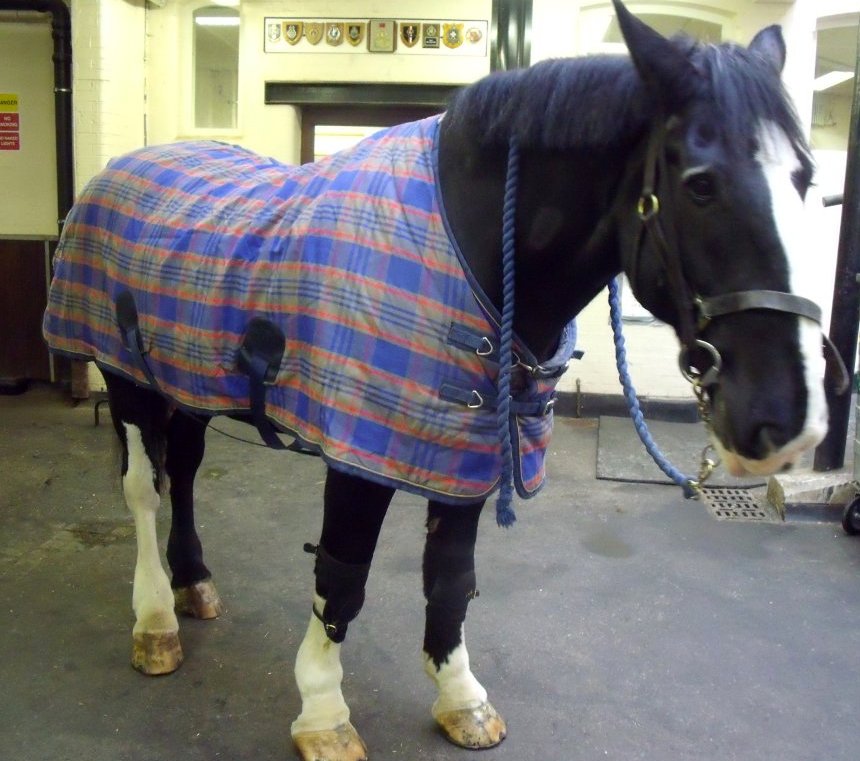 Freddie getting ready to work at a football match
Warm rug
Head collar
Knee boots
Loading bit
Lead rope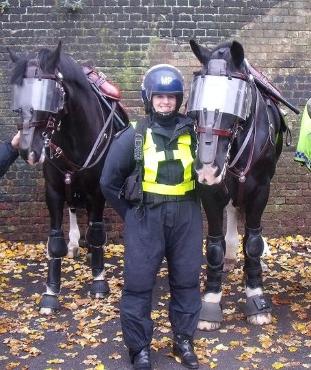 Freddie's Full Public Order kit
Nose Guard
Face Visor
Knee boots
Cannon protectors
Over reach boots
Emma's Full Public Order Kit
Flame proof suit
Pads
NATO helmet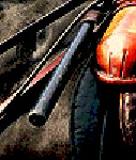 Baton
This is the baton the police officers carry on their wallets to protect their horses and themselves.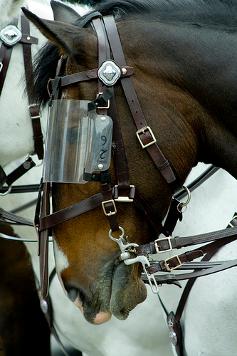 Nose guard and visor
This nose guard and visor, that fits onto the horses head kit, protects the horses face from anything that might be thrown at him or her.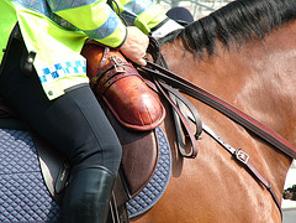 Wallets
Wallets fit onto the front of the horses saddle. Stored inside are first aid kits for the public and the horses, as well as paperwork for the police officer for issuing tickets.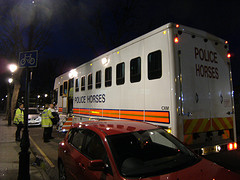 Horse Box
These large vehicles can carry eight horses and often take Freddie and his friends to football stadiums across London. Although sometimes the drivers are busy and they have to walk!