Freddie Windsor - Life of a Police Horse
It all began on a long day standing in the cold waiting for football fans to go into the stadium and let me go back to the warmth of my horsebox.
Many people came up to saying "What a fantastic job I had and wasn't I lucky!"
Well on this day I was cold and tired and didn't feel lucky at all, but I began to think...
Every day is different, although after several years, I know my job inside out and back to front.
I know when to stand, where to go depending on what time of day I leave the stable.
I get to see so much.
I am on the front line of demonstrations G20, Israeli embassy, Tamil Tigers all in the past year! Ceremonial duties like Changing of the guard to Life Guards at Whitehall and Trooping the Colour.
Not forgetting travelling to football matches and school visits.
Based on all this experience I thought people should know exactly what I do.
Its not all standing about, looking gorgeous, having my photo taken at Buckingham Palace, although being fed chocolate biscuits, haribo or anything really are all gratefully received apart from strawberry flavoured sweets, I hate strawberry!!!
I decided its about time for people to know the truth.
I have written my stories down, with the assistance of my rider,
My first book
Freddie Changes The Guard at Buckingham Palace, now avaliable at Waterstones, Whsmith and Amazon.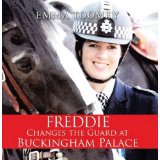 My next book is out now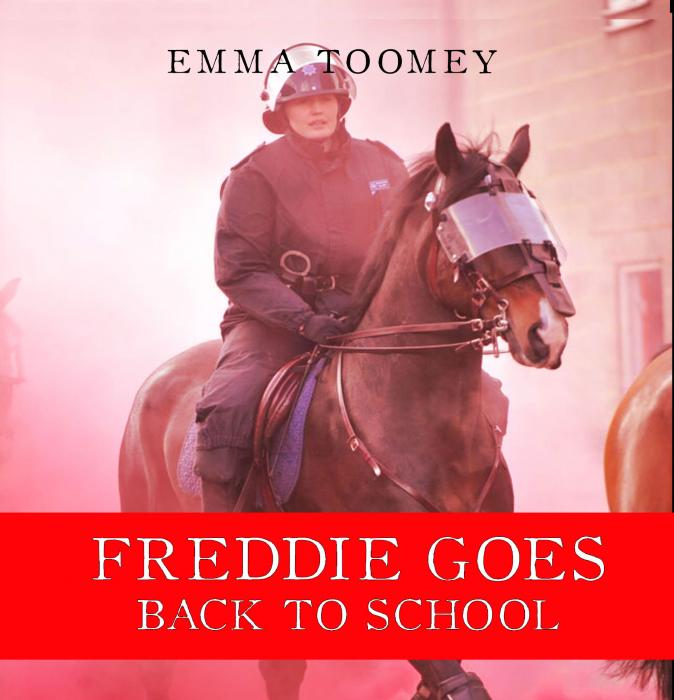 Available at Amazon and Foyles book shops. £6.99 each
or Contact Pegasus Elliott Mackenzie Publishers
Other books to follow are:
Freddie Goes to Football, Freddie at Trooping the Colour, Freddie visits the Vet, Freddie leads the Household Cavalry, Percy and Putney on Patrol Freddie at Notting Hill Carnival