Meet some of Freddie's colleagues and friends!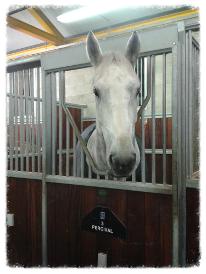 PERCIVAL
Percival is one huge horse - and also the cuddliest! He is a French Percheron and he lives at the Metropolitan Stables in Lewisham. Percival loves everybody and is truly a gentle giant. He is great at his job and a great companion. If he was a car he would be a Land Rover Defender because nothing can stop him!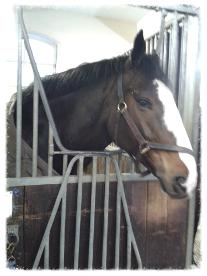 MERLIN
Merlin is based at Great Scotland Year and is know to most as 'Merlin the Destroyer'!
He loves to play and chews everything within reach - all his rugs and everyone else's headcollars if they are left around. He is a very brave young thing and very cheeky with it. 'Your Horse' magazine recently did a feature on him - lets hope the fame doesn't go to his head! If he was a car he would be a Hummer because nothing can stop him!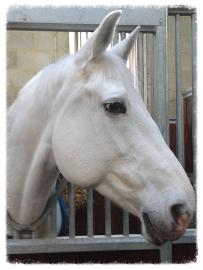 GRACE
Grace by name and grace by nature. This beautiful horse led the Royal wedding of HRH Prince William and Catherine Middleton in 2011, and has ensured the safety of the Her Majesty the Queen many times. She is a true lady.
Grace currently lives at Imber Court, a training centre for the Metropolitan Police Mounted Branch, teaching the young horses how to be the best they can be!
QUARTZ
Quartz is a very brave lady. She is 18 years young and is amazing in a crowd, particularly with football fans, as she doesn't take any nonsense. She really enjoys ceremonial jobs, but watch out, if she's in a bad mood she can be a bit difficult!
She loves to give and receive plenty of cuddles and enjoys being fussed over. If she was a car she would be a Porsche - high maintenance but beautiful!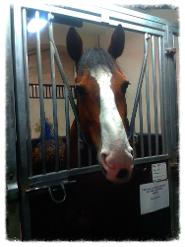 NIGEL
Nigel is a great horse who insists on having a warm bucket of water to drink every morning! He is wonderful at his job but he doesn't really like the rain or noisy crowds. If he was a human, he would be in the entertainment industry!